Founded by the Colebank family, Stillhead Distillery Inc. opened its doors in October of 2017. After working 15 years in the tech industry, Master Distiller Brennan Colebank left his job to pursue his dream career blending the two things he loved most: chemistry and spirits. Five years later, the Stillhead team has grown from a family of 4 to a team of 9, with each year introducing more internationally award-winning spirits. Their flagship Wild Blackberry Gin uses handpicked, local berries from the Cowichan Valley. They continue to innovate with their exclusive and limited release special cask finished whiskies, utilizing barrels from Kentucky, Scotland, Spain, Portugal and Hungary. 2023 will see the release of their ongoing flagship "Double Oak Whisky", as well as a maple syrup cask finished whisky, among others.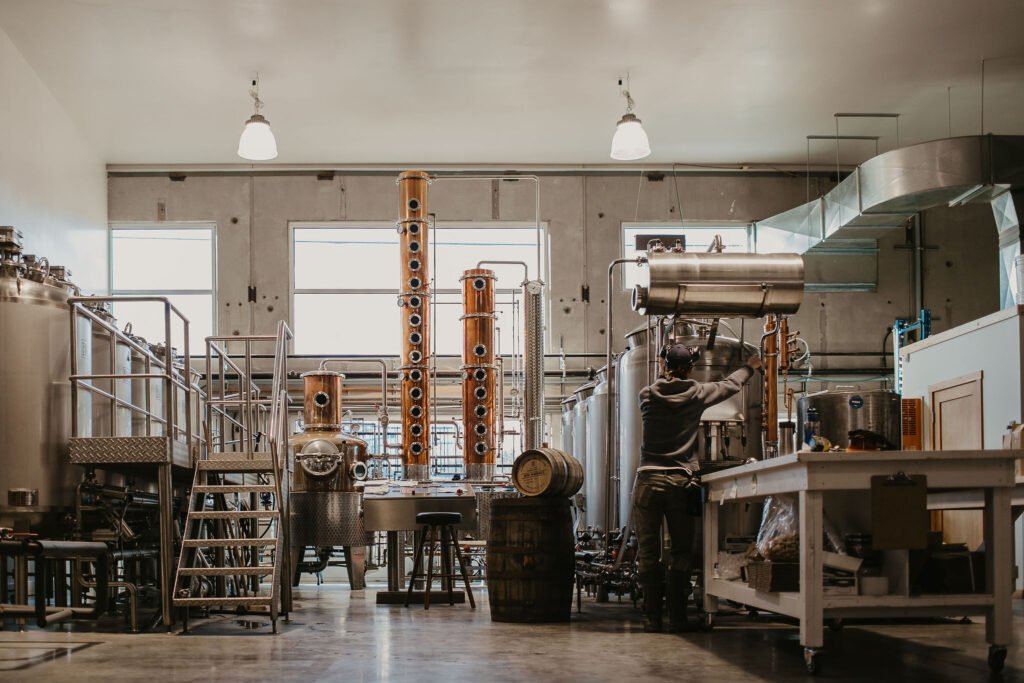 Our vision at Stillhead is to embody the essence of island living in our brand and all of our spirits. By adding distinct Vancouver Island ingredients to our products, we've provided a way to showcase our home and express the spirit of this wonderful area we call home, in every bottle.
At Stillhead we pride ourselves on being inclusive, fun and passionate about all things clear spirits and whisky. We love good spirits, good company and "good" puns. Our mission is to create bold and expressive spirits that give others the chance to experience a taste of the little island we call home.