Stillhead Distillery Inc. opened its doors in October of 2017, founded by the Colebank family, husband and wife team Erica and Brennan, along with parents Christal and Ron.
 Flash back to 2000, a young and ambitious Brennan Colebank graduated from UNBC with a Bachelor of Computer Science degree. Though his favourite subject was chemistry, he wasn't able to envision a solid career path in that area of expertise at that time. So off he went to pursue life in the IT world. 
 After working almost 15 years in the tech industry, Brennan left his job to pursue his dream career blending the two things he loved most; chemistry and whisky!  
 Four years later, the Stillhead team has grown from a family of 4 to a team of 9, with each year showing more potential and room to grow.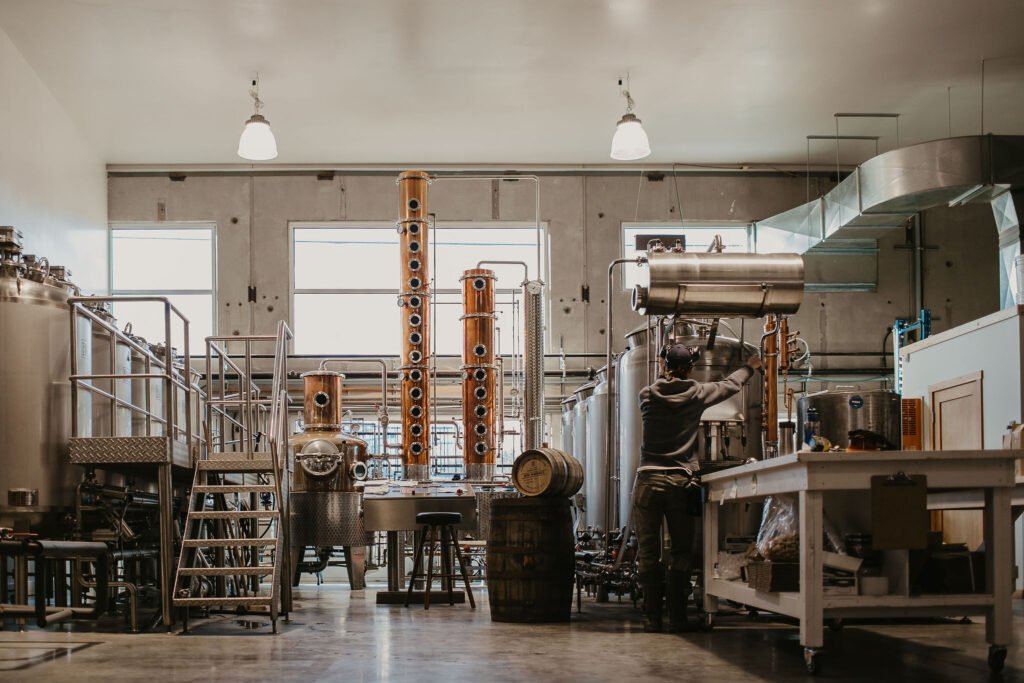 Our vision at Stillhead is to embody the essence of island living in our brand and all of our spirits. By adding distinct Vancouver Island ingredients to our products, we've provided a way to showcase our home and express the spirit of this wonderful area we call home, in every bottle.
At Stillhead we pride ourselves on being inclusive, fun and passionate about all things clear spirits and whisky. We love good spirits, good company and "good" puns. Our mission is to create bold and expressive spirits that give others the chance to experience a taste of the little island we call home.